In the Autumn of 1989, East Germans heard rumors that they could get visas to West Germany through the German Embassy in Prague, the capital of the Soviet-era nation "Czechoslovakia,"--now called the Czech Republic and Slovakia. First, hundreds of East Germans entered the grounds of the German Embassy, then thousands crowded into it. They wanted so desperately to get out of East Germany, they endured the cold and the mud, waiting for the West German government to make up its mind to take them.
This images of their exodus is one of the most moving things I've ever seen.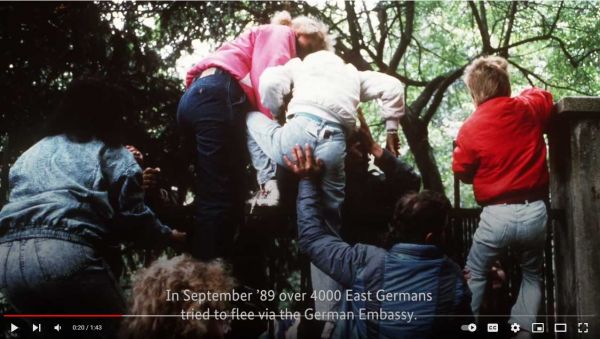 Images courtesy of Deutschland.de and YouTube
Foreign minister Hans-Dietrich Genscher travelled to Prague and spoke to the thousands of East Germans inside the fence of the German Embassy. He only got as far as "departure" when the refugees screamed so loudly, they drowned out his voice. Just hearing them scream shook me.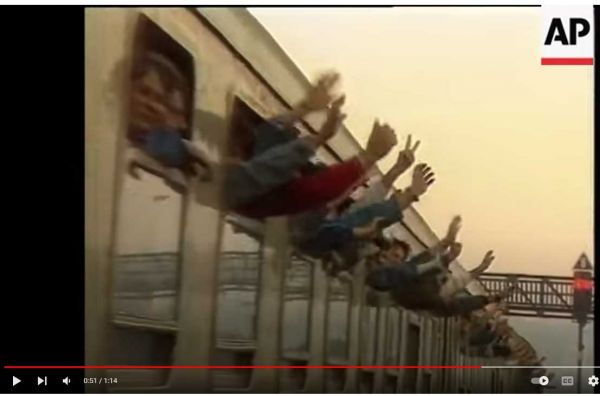 Headed to the West--the first of several packed trains full of East Germans travels westward via Berlin
---