The last place I will talk about is the Restaurant Classico at the Radisson Hotel Blu. Like the Haus zum Güldenen Rade and Ballenberger's, the Classico underwent renovation during Covid. Note the muted color scheme and the musical motifs. The Classico hadn't opened when I visited in August. It only opened after I arrived in November. What a relief!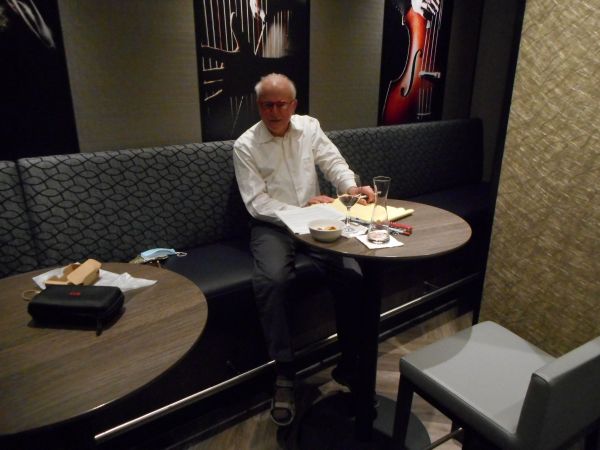 Suppers are good at the Classico. Breakfast at the Radisson is another matter. Notice the variety of things: sliced tomatoes, marinated salmon, stewed peppers and mushrooms, liverwurst, and lots of tea.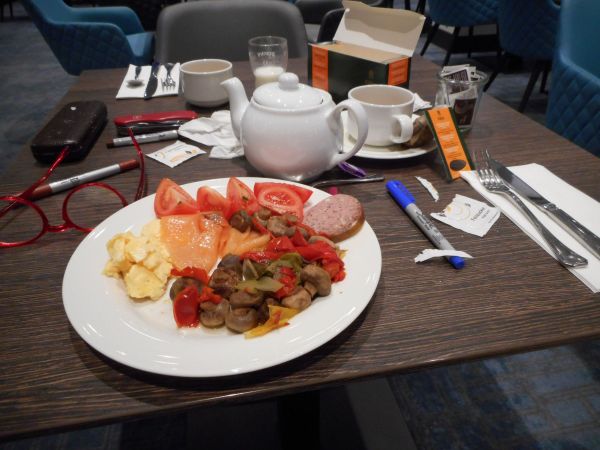 After a little more than two weeks in Erfurt, I had written close to 40 pages.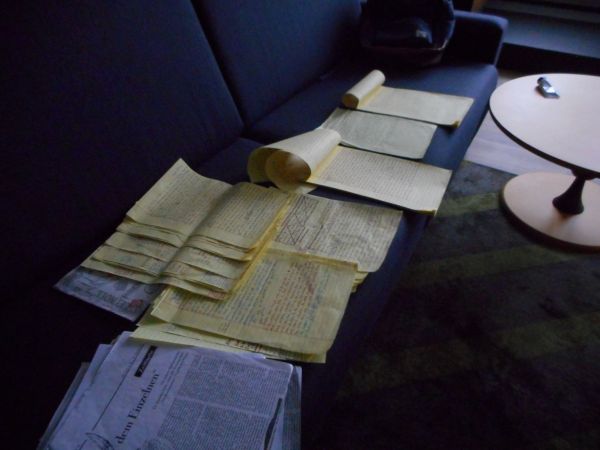 Then, the journey by rail back to Frankfurt/Main Airport and my trip home. Bag-lunch on the train, and I'm still writing.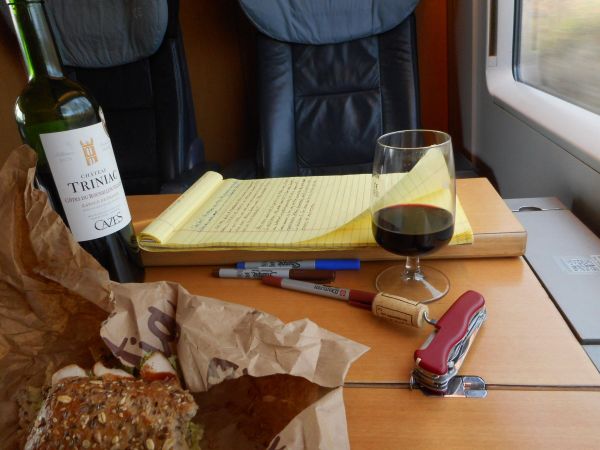 ---