The Charleston County Courthouse at 83 Meeting Street started life in about 1790, replacing the previous building that burned in 1788, that had served as the South Carolina State House, just a year following the ratification of the young nation's Constitution. People interested in architecture can find similar buildings in Dublin, Ireland, and Chelmsford, Essex, UK.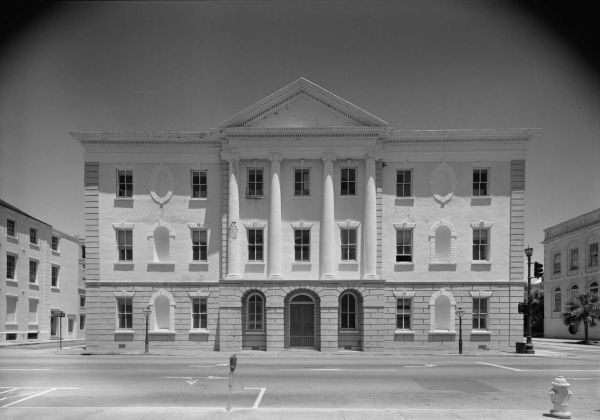 Hurricane Hugo in 1989 accelerated the wear-and-tear on the old Courthouse, as it did Charleston's other old buildings; so the city decided to renovate the Courthouse and do something with the surrounding buildings, in order to create more space for government offices.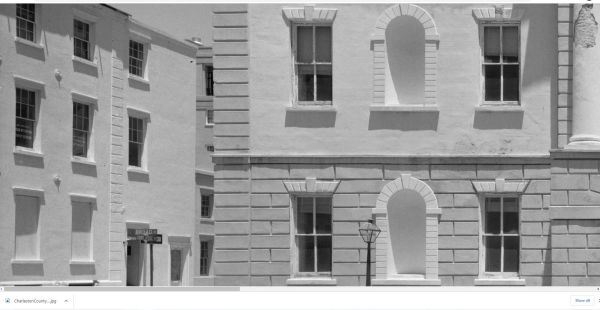 In doing so, the city paved over one of Historic Charleston's oldest streets, named Courthouse Square. The increased need for office-space outweighed the historical issues, and, after all, only two buildings remained in the Square, the Daniel Blake Tenements at No. 2-4 and an old building at No. 8, seen in a photo from the 1950s.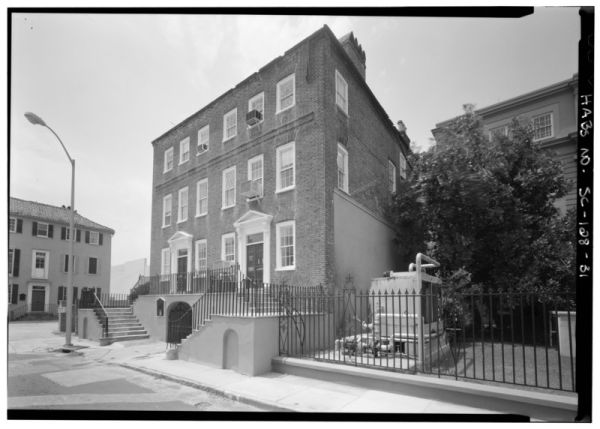 No. 8 was built in about 1800, surrounded by a nice garden with trees, as seen in this photo from the 1950s.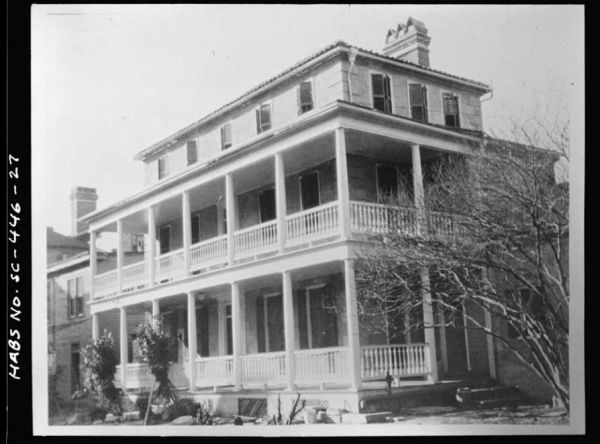 But the building sold multiple times over the years and lost its surrounding garden and trees to the adjacent property-owners, as the lots became more valuable. By 1990, as the city began its rehabilitation of the area, No. 8 had become vacant and derelict, headed for demolition.
The building's owner then sold the lot to the government, and sold the building to one of Charleston's historical preservation societies for a dollar. The preservation people decided to move the building to a vacant lot on Broad Street. The task of moving the building fell to a firm that moves buildings. Watching the firm set the building on a row of I-beams, turn it 45 degrees, and slide it over the beams to Broad Street is one of the most interesting things I have ever seen.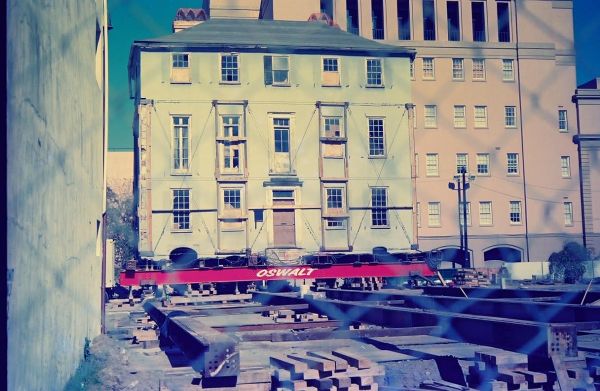 Really, you can find trained-people who can do almost anything for a price. The moving of No. 8 Courthouse Square confirmed something about man's ingenuity. The new owner of the building renovated it and turned it into law offices.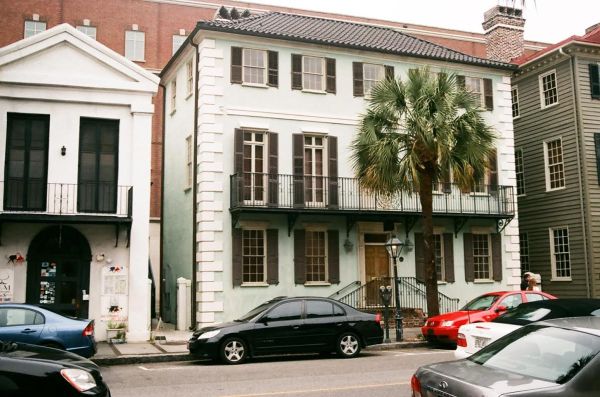 ---